Ubuntu Made Easy
[caption id="" align="alignleft" width="605"]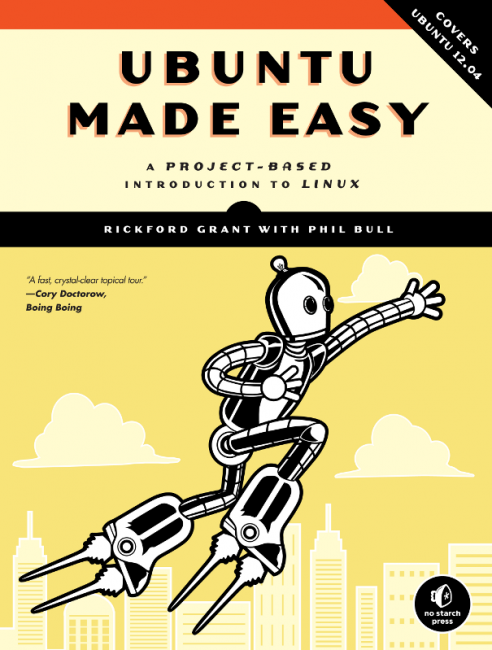 Ubuntu Made Easy from No Starch Press[/caption] When it comes to Linux getting started using it is the largest hurdle there is, bar none. Most people trying Ubuntu for the first time find some things in the Linux world to be quite different than the Windows or Macintosh world. Having a helping hand to guide new users through the ins and outs of Linux and Ubuntu would be very helpful.
No Starch Press has just met that need with Ubuntu Made Easy.  Ubuntu Made Easy is a project based introduction to Linux written by Rickford Grant and Phil Bull. The books is, in line with all No Starch books, very friendly to read and direct to the points of getting new users up and running in Ubuntu.
As with any good technology book there is a brief history and then the guts and glory of the book are on how to do things. Rick and Phil cover everything from initial setup with a LiveCD to installing the distro on your harddrive. They even explain how you can use the CD that comes with the book to troubleshoot other people's problems.
The tips and tricks covered in this book will get most people absolutely comfortable with Linux, at least in the Debian/Ubuntu realm. They will know how to do basic things like setup a printer, to more complex things like setup networking, and even use the command line.
Filled with goal oriented tasks like:
Connecting to the Internet
File and Disc Handling
Customizing the look and feel of your system
Using and iPod, iPhone or other digital media device
and much more
Don't let the size of the book scare you (400+ pages), as it is full of fun reading and educational projects to really get you moving with Linux.